Children's social-emotional skills develop better with Good Start
Children's negative behaviours decrease significantly faster over time in kindergartens where teachers use Good Start methodology than in others. The positive area of prosocial behaviour then grows faster.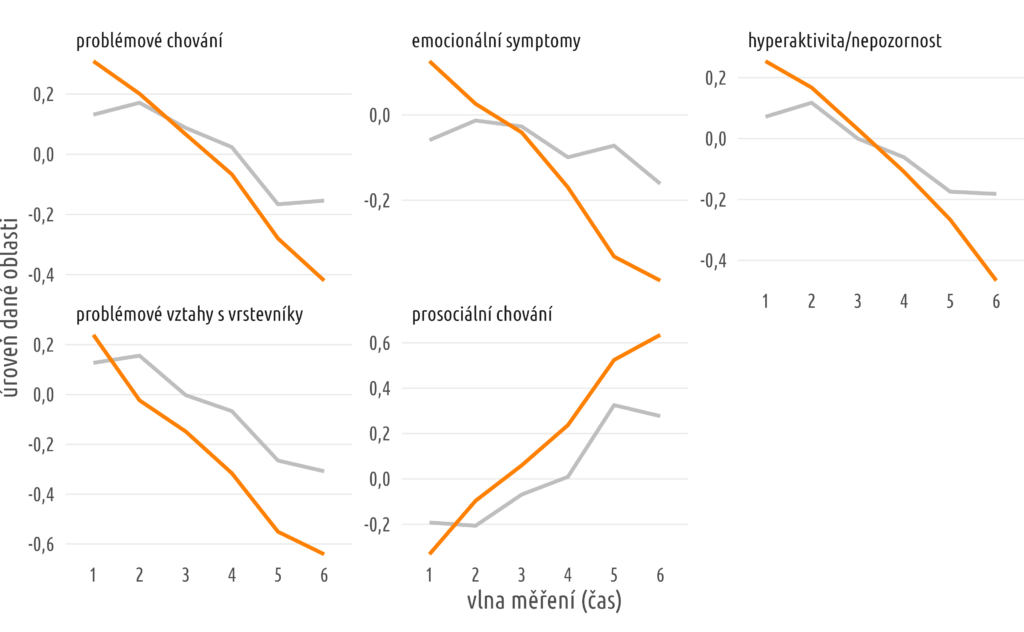 Research with a longitudinal quasi-experimental design was conducted 1. January 2017 – 1. June 2021 on a non-representative sample of 2603 preschool children across the Czech Republic. The areas presented are based on the standardized Strenghts and Difficulties Questionnaire, which was used by the preschool teachers to assess the children's behaviour.